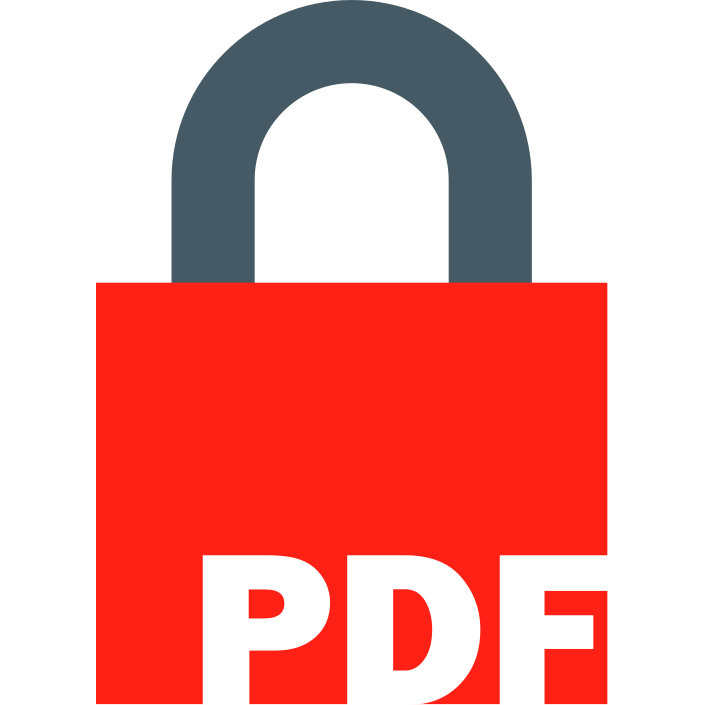 PDFEncrypt is a free, open-source native Windows app that allows you to password protect (encrypt) PDF files for free, without purchasing expensive software.
SHA1SUM: cf094f87d8c326e43d5cd9805d51c33544cbfe54

SHA1SUM: 73e8cba5a633b4b31455d02e77c99d77e5cd027a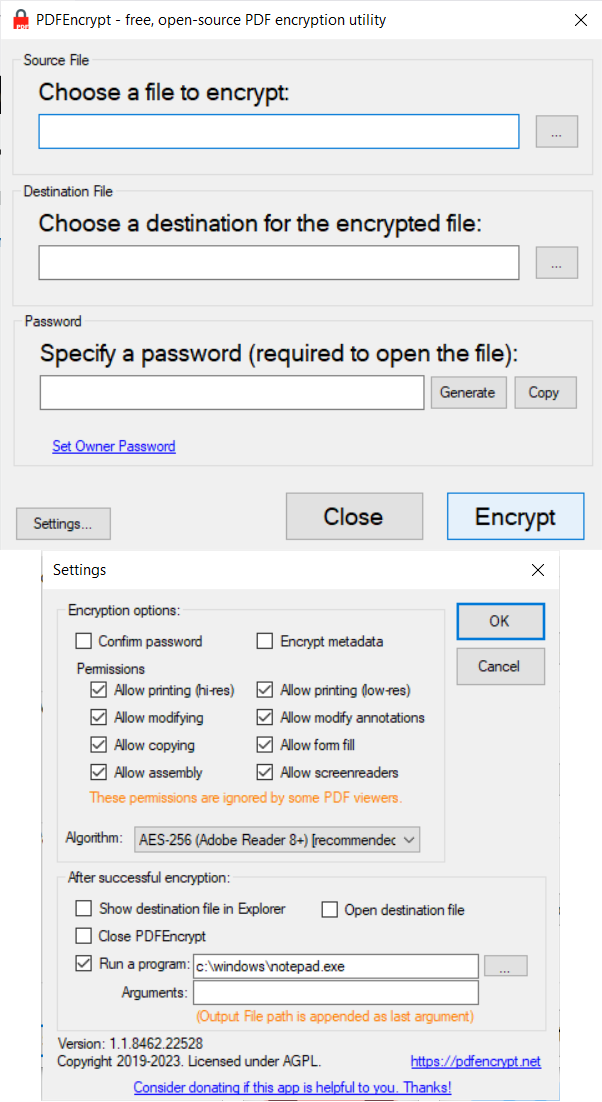 PDFEncrypt is a free, open-source utility to encrypt PDF files using standard PDF encryption algorithms. When a document is encrypted, its contents become unreadable. An authorized user can decrypt the document to obtain access to the contents. If a PDF document is encrypted with a password, the user must specify the password before the document can be viewed in Adobe Reader or Adobe Acrobat.
PDFEncrypt provides a means to encrypt any standard PDF document for free, without the need to purchase the Adobe Acrobat software or upload your confidential PDF files to a third-party server for encryption. The app runs directly on your Windows PC and allows you to specify a password (required to open the document) as well as many options and permissions to apply to the PDF file.
This app uses the iTextPDF open source library for encryption operations, and is released under the AGPL license.  Complete source code is available on GitHub, and you can download the installer for Windows 7, 8, 10, and 11 below.
Users have requested a MSI package for use with Windows Active Directory. I built the PDFEncrypt V1 MSI using the free version of Advanced Installer. It has been tested on Windows 10 x64 and Windows 11 x64. Note that the MSI does not include .NET framework, so you...
Download the latest version
Get the most recent version of PDFEncrypt to gain access to the latest features and updates.
Get the source code
PDFEncrypt is a free, open-source application. The source code is available on GitHub.
PDFEncrypt is popular worldwide!
Visitor Map
If you find this software helpful, a donation helps me keep it going. 
Thank you!

Need Stronger Protection?
For stronger protection than passwords, use Locklizard PDF DRM to protect your PDF files from copying & sharing.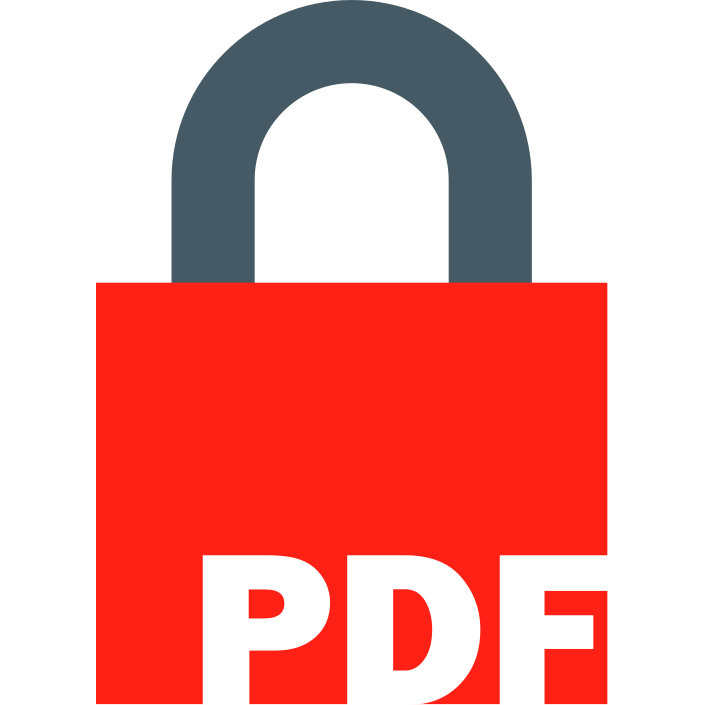 I welcome your feedback, questions, and suggestions. Please click the button below to email me.
If you like PDFEncrypt, please submit Feedback to help me understand how the app can be improved.  Thanks!